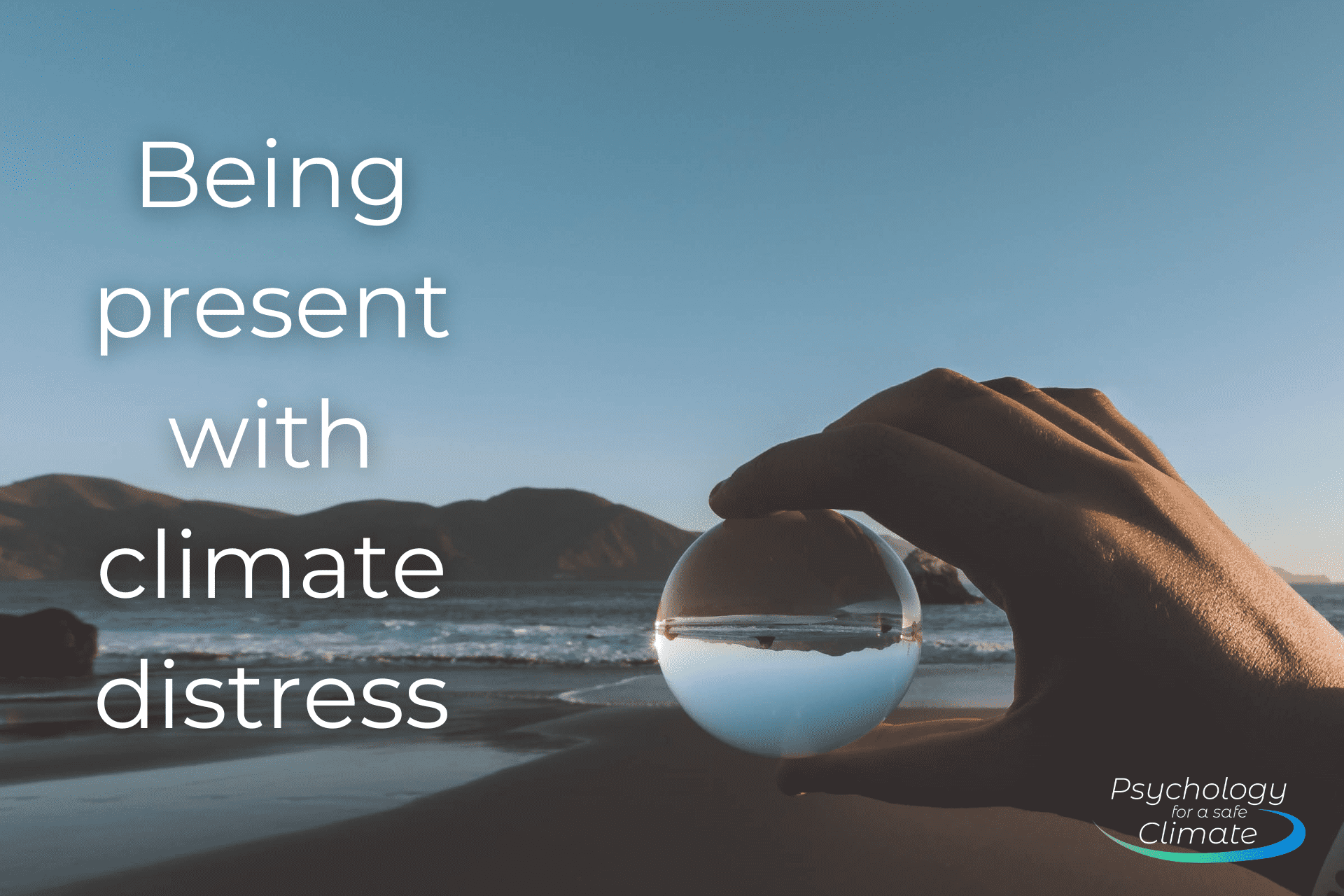 Date/Time
---
Date(s) - 16/09/2022
10:00 am - 1:00 pm
Description
---
The final workshop in the Climate Aware Practitioners PD series will enable participants to develop knowledge and skills to support people who experience eco-distress or eco-anxiety. This will involve deepening the practitioner's capacity for presence, and an evidence-informed understanding of the presenting issues and their impact on mental health. PSC's evidence informed support model will be explored in greater depth and applications to presenting issues considered.
Prerequisite: Earlier events in the series – PD1: Engaging with climate change and eco-distress and PD2: Reflections and responses to the climate reality.
All events are via Zoom (AEDT – Melbourne time).
Event Facilitators:
Libby Skeels – Registered psychologist with over thirty years of experience counselling individuals and couples with relationship difficulties. In addition to her degrees in Psychology and counselling she has a Masters degree in Child and Adolescent Psychoanalytic Psychotherapy. For the past 14 years she has been involved in several climate action groups.
Dr Beth Hill – A facilitator and anthropologist. Her research looks at the emotional and psychological dimensions of climate change, and her training as a facilitator is focused on supporting people to connect with their love of nature, rediscovering a sense of agency through the expression of their feelings about what is happening to our world.
This event is registered with:
ACA and represents 5 OPD points