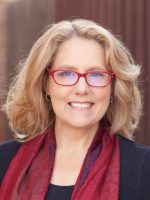 Maria Brett
Outreach Project Leader
Maria was appointed in February 2021 to lead PSC's Outreach Project. After a career in the law, Maria followed her heart and became a campaigner for the environment and human rights. She later re-trained as a counsellor and psychotherapist and has managed counselling and mental health services in Australia and the UK. Maria brings a wealth of experience to PSC as a respected leader in non-profit sector. Prior to joining PSC, Maria was CEO of the Psychotherapy and Counselling Federation of Australia for 10 years. Maria has strong project management skills and networks within the mental health sector that she will draw on in order to build PSC's network of Climate Aware Practitioners.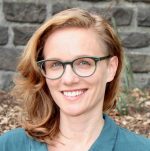 Dr Beth Hill
Program Development Coordinator
Beth has a PhD in Anthropology. She has been a long-standing PSC volunteer and PSC's Administrator for the last two years. Beth's research is concerned with the cultural and psychological dimensions of climate change, in particular how local communities in Australia navigate the reality of their vulnerability and responsibility as they come to terms with what climate change means in their daily lives.  Beth facilitates workshops drawing on the Work that Reconnects, as well as deep ecology, mindfulness practices, non-violent communication and creative processes involving art and writing. Beth's background will enrich the development of PSC's new programs.