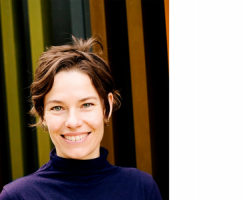 Monica Taylor 
President/Chair
Monica is a lawyer who works across the community legal, university and social service sectors. She is passionate about the need for fair and just adaptation in the face of the climate crisis, and is undertaking a PhD to examine how climate change affects the civil legal needs of vulnerable members of our community. Monica is humbled by the incredible work that PSC does, and believes that emotional engagement with feelings of climate distress is vital to supporting better mental health, and ultimately harnessing action on climate change.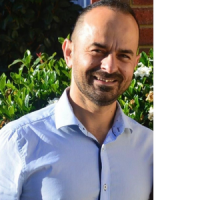 Yalcin Adal
Secretary
Yalcin is a cybersecurity professional working for the Bureau of Meteorology. He is committed to the health and well-being of people and communities and contributing to the Bureau's mission of zero lives lost from climate hazards. He has a PhD in science, is an advocate for data-driven policy responses and believes deeply in PSC and the work it does. Yalcin is proud to be the Secretary of PSC's Board.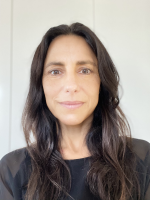 Marijn Cugati
Treasurer
Marijn has a passion for life-long learning with specific interests in sustainability, the behavioural sciences, and our economic and financial system. She believes that an understanding of their interconnectedness is crucial to address challenges in any of these areas. She is currently completing a Masters of Professional Psychology and has a background as senior executive in finance and treasury operations. At PSC, Marijn is able to convert experience and interest into action with purpose.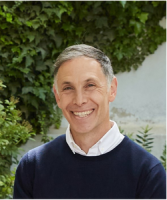 Tim Fisher
Deputy Chair
For two decades Tim has worked as a journalist, editor and educator for the ABC, SBS, RMIT, Broadsheet and elsewhere, and now devotes much of his time to storytelling and communication around climate change. Tim is Head of Engagement with the Energy Efficiency Council, and is also a board member of the Emerging Writers' Festival.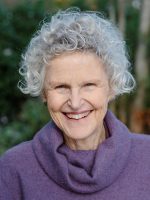 Carol Ride 
Founder and Executive Director (ex-Officio Board member)
Carol is the Founder and ED of Psychology for a Safe Climate. She is a psychologist with long experience as a therapist and trainer in work with couples and their relationships. Her activism within the climate movement in Melbourne led to awareness of a key role that could be offered by mental health professionals.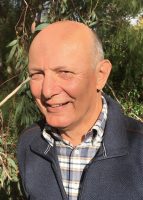 Dr Charles Le Feuvre 
Deputy Executive Director (ex-Officio Board member)
Charles is a psychiatrist and psychotherapist in private practice in Melbourne. He has been a Consultant Psychiatrist at The Royal Melbourne Hospital and Chair of The Section of Psychotherapy of the Royal Australian and New Zealand College of Psychiatrists. He has been interested in psychosocial perspectives on the natural environment and climate change for many years and joined PSC over ten years ago. He has facilitated PSC workshops and written and spoken about the climate and ecological crisis for PSC.