Facilitators and Presenters
Meet PSC's multi-disciplinary team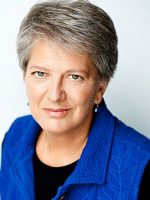 Carol-Ann Allen
Carol-Ann is a Psychotherapist in private practice in Melbourne with more than 20 years' experience working with individuals, couples and families. She has an MA in Counselling Psychology (USA) and is a Clinical Member of PACFA and of the Australian College of Relationship Counsellors. She is also a Licensed Marriage and Family Therapist (California, USA).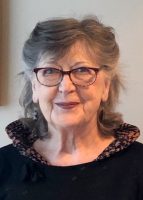 Anne Clancy

Anne is a Psychologist who has worked both at Relationships Australia and then for many years in Private Practice as a Couple and Individual Psychotherapist. Her work with PSC expresses her passion and concern for humankind and nature in facing the Anthropocene and resultant climate crisis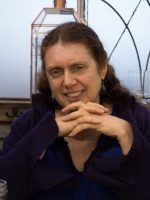 Dr Brenda Dobia
Brenda has a professional background in Clinical Psychology and a PhD in Cultural Studies. She is currently an Adjunct Fellow at Western Sydney University where she was a core member in the Social Ecology program, receiving several teaching awards for her work in sustainability education, ecopsychology and cultural change, and school-based mental health. Brenda has a longstanding commitment to social and ecological justice, intergenerational equity and decolonising practices, as well as to mentoring social and ecological activists.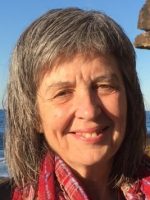 Dr Sally Gillespie
Sally is a writer, facilitator, lecturer and public speaker with a background in depth psychology and ecopsychology. Her book, Climate Crisis and Consciousness: Reimagining our world and ourselves (Routledge 2020), explores the psychological experience of engaging with climate change and related ecological concerns. Sally has been speaking and facilitating workshops in this area since 2010.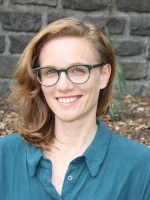 Dr Beth Hill
Beth has a PhD in Anthropology researching the cultural and psychological dimensions of climate change, in particular how communities come to terms with what climate change means in their daily lives.  Beth trained with Joanna Macy in the Work that Reconnects. She facilitates workshops drawing on this approach, as well deep ecology, mindfulness and creative processes involving art and writing.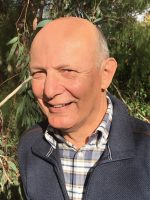 Dr Charles Le Feuvre 
Charles is a psychiatrist and psychotherapist in private practice in Melbourne. He has been a Consultant Psychiatrist at The Royal Melbourne Hospital and Chair of The Section of Psychotherapy of the Royal Australian and New Zealand College of Psychiatrists. He has been interested in psychosocial perspectives on the natural environment and climate change for many years and joined PSC over ten years ago. He has facilitated PSC workshops and written and spoken about the climate and ecological crisis for PSC.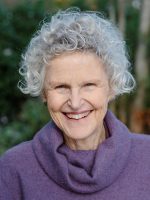 Carol Ride 
Carol has worked as a psychologist in the field of couple therapy, as a therapist, supervisor and trainer. Her shift to work in the field of climate change was motivated by the urgent need to contribute to engaging and supporting people psychologically in responding to the unfolding climate crisis. Carol is the Founder and President of Psychology for a Safe Climate. She regularly facilitate workshops for PSC and speaks publicly on climate psychology.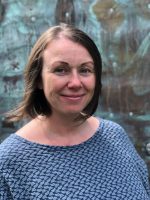 Dr Anna Seth
Anna Seth, MBBS FRACGP DRANZCOG DCH, is a GP and parent based in Tasmania. She has a special interest in mental health, particularly youth mental health. She is a Senior Clinical Lecturer at the University of Tasmania, a co-founder of the Climate Resilience Network and a member of Doctors for the Environment Australia. Anna is passionate about understanding the psychological impacts of climate change and how we can address this at the individual and community level.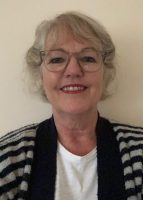 Libby Skeels
Libby is a counselling psychologist who runs her private practice online with zoom, skype and facetime. She uses a psychodynamic theory base to work with individuals and couples. Libby worked for Relationships Australia for 17 years and has been in private practice for a further 17 years. Libby has been a climate activist for 14 years. She was an inaugural member of Warrandyte Climate Action Now group and also of PSC. She is passionate about working with PSC colleagues to run workshops and to develop new programs for the community. She finds being active in PSC helps her with her own feelings of grief and anger about climate change.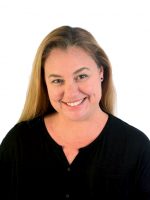 Christie Wilson 
Christie is a psychotherapist (MGT), climate activist, and facilitator working therapeutically with people at the front line of the climate emergency. She offers individual therapy (somatic and trauma-informed) and develops and facilitates workshops to explore the cultural and psychological experience of engaging with climate change and related ecological issues. Christie is a clinical member of the Psychotherapy and Counselling Federation of Australia, Psychology for a Safe Climate, Climate Psychology Alliance, Climate Wellbeing Network, and Fellow of the Australian Traditional Medicine Society.